2016 Clairton Madness Match Awards
(Refer to App. A2, USPSA Handbook for Pistol Competition, February 2014
Division Awards – Minimum of 5 shooters recommended for Level II matches
Category Awards – Minimum of 5 shooters per Category for all match levels
Division
# of shooters
Award Winner
Carry Optics
4
None
Limited
32
Ryan Clements
L10
2
None
Open
18
Michael Weaver
Production
37
Eric Mallaber
Single Stack
8
Justin Meyer
Division-Class
# of shooters
Award Winner
Ltd – B
9
Jacob Willson
Ltd – 1st C
10
Bob Serembo
Ltd – 2nd C
10
Roy Falcon
Ltd – U
5 + 1 DQ
Donald Poorbaugh II
Open – B
8
Gianluigi Valeri
Pro – A
5
Eric Mallaber
Pro – 1st B
13
Tim Logan
Pro – 2nd B
13
Doug Briggs
Pro – C
6
Jason Jaskey
Pro – D
8
John Rovnan
Pro – U
5
John Pennington
Categories
# of shooters
Award Winner
Senior
11
Joseph W Rutkowski
Super Senior
7
Chuck Brooks
Lady
6
Jennifer Turovsky
Stan the man got through to USPSA and the match date is correct and all scores are on that site as well as PS.  Award information coming soon.
The Clairton Madness Level II match  scores on on PractiScore https://practiscore.com/results/ba2738da-1242-4dbb-8e3e-b9ef40003626/index .   Award information will be posted as soon as I receive it from the MD.
Thanks to all the Staff for your help with the match!
And Thanks to the shooters for coming out and shooting!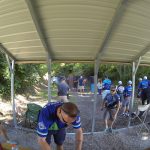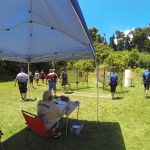 The normal monthly match will be back on schedule in August.